Lucrecia Feller, Paula Pascolini and Nicolás Rodríguez were selected from among a large number of applicants and represented Flux IT's Experience Design team as members of the event's speaker panel. In their presentations, they shared experiences rooted in their work in people-centered digital solution design with the community.



Nicolás Rodríguez, UX analyst, was part of the first day of the event with his talk "Born to be a chatbot," in which he talked about how at Flux IT we gave life to RunRun Bot, a conversational interface that comes from our corporate communication tool (RunRun) and that was created to facilitate life management at Flux IT.
During the second day of lectures, Lucrecia Feller, UX leader, presented "DOM. A project for financial inclusion," raising the curtain on a proposal devised at Flux IT and highlighted by the Central Bank of Argentina.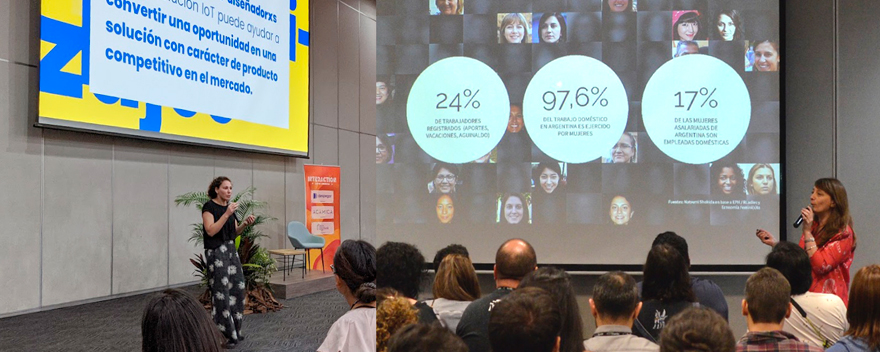 Paula Pascolini, solution designer, spoke about the way in which User Experience can embrace the IoT processes of co-creation and solution development, together with the business' requirements and making the relationship between people, tasks, devices and areas with very specific logic and characteristics, shine through her talk "A little box with two lights."
Interaction Latin America is the largest Interaction Design, User Experience, Technology and Innovation conference in Latin America, and each year it draws together the global design community in a different city in the region. The 2019 edition had Medellin, Colombia, as host city under the thread topic "Convergence," as a point where geography, people, culture, technology and ideologies meet and evolve.