Framed in the Birra & Talks cycle, last Friday was a day that focused on the Internet of Things. In the morning, during the Fluxstation broadcast (the company's internal radio program), we heard the interview with the Flux IT team that during 2019, was strongly exploring this trend through the TrendLabs, a space for fluxers to explore and experiment. 
The team talked about their experience and learnings working in an ecosystem of solutions that incorporated IoT to monitor machinery in the port terminals, one of the company's work verticals.
In the afternoon, the offices located in La Plata were the scene of a meeting open to the community that was visited by Claudio Dobniewski, IoT manager at Grupo Datco, who reviewed the current uses and applications of this technology, as well as of the possibilities it offers for the industry.
"We are immersed not only in digital transformation, but in the digital economy. That's why we talk about industry 4.0. And about what IoT, additionally, there is a confluence of several technologies. For example, the incorporation of a large number of devices will make us have a lot of data, what we call Big Data. If we want these data to be related and to help us learn and understand what is happening, we must use Machine Learning. And finally, Blockchain can help us make that transaction a reality."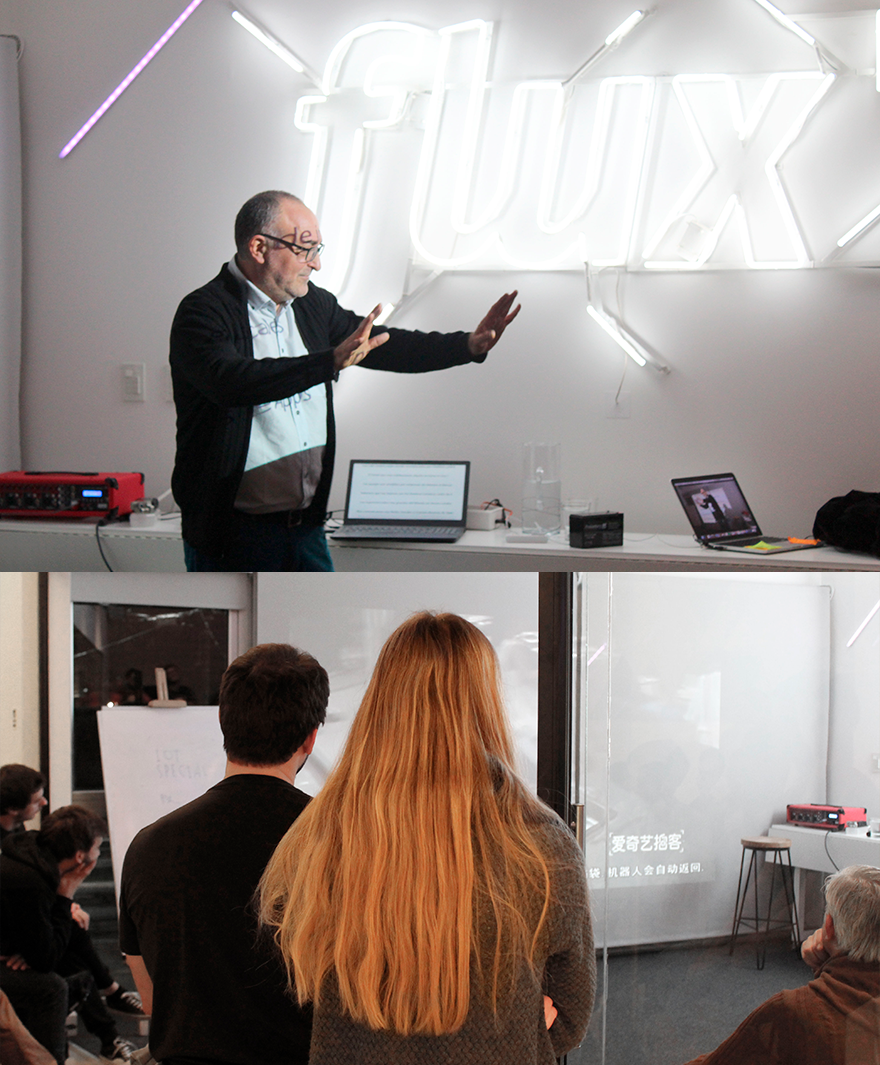 He also reinforced the presentation by give examples through demos with specific cases of experimentation with this trend in refrigerator and generator monitoring. 
"A lot of the work that needs to be done in IoT is simple, but you have to do it and make it work. The first step of IoT is just that: getting the data to come and as often as we need it. We cannot underestimate that part."
As usual, the meeting ended with a session of exchange and celebration hosted by Flux IT.