Products & Services
We adapt to your reality, and we help you design, operate and strengthen your digital strategy.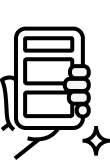 Apps & Custom Software Development
React
Angular
Java
React Native
Python
Node.js
iOS

Android
We build full stack, cloud, mobile, and web apps in a scalable and rapid way to reduce time to market.

Product Discovery & Design
Design Thinking
Concept Design
Rapid Prototyping
Problem Solving
MLP Solutions
We apply Lean methodologies and Service Design to develop products and solutions that have an impact in the short term. We co-create solutions aligned with our clients' business strategy.

Custom Enterprise Development & Modernization
Amazon
IBM
Google
Red Hat
Oracle
CA
MuleSoft
We build and customize software. We provide system integration; we implement middleware platforms and manage API strategies for each company. We also create secure and scalable solutions.

AI & Machine Learning
Google Cloud
AI Amazon
AI Services
IBM Watson
Open CV
TensorFlow
Model Design
Model Training
Computer Vision
We use Machine Learning tools for the creation of smart apps, image processing, language recognition or chatbots. We design and implement Data Science processes and AI models that support different solutions (and we also train them!).

Cloud & DevOps
AWS
Azure
Google Cloud Plataform
Open Shift
Kubernetes
Docker
We quickly build, test and deploy apps and services to the cloud. We implement customized cloud strategies for each organization. Through automation practices, we speed up operations.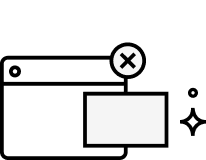 UX/UI
User Research
Prototyping
User Test
Brand Personality
Motion UI
We focus on improving user experience when interacting with digital interfaces. We identify touchpoints among consumers and brands. We design and strengthen product personality to create intuitive experiences that will fascinate users.

Blockchain
Ethereum
Small Contracts
Solidity
Web3 Apps Development
NFT
We build proofs of concept and help you incorporate Blockchain into your business solutions: from architecture design services to the development of smart contracts.
How We Work
Where to Begin
1
→ Scanning
We make a diagnosis of each organization taking into account factors such as: digital maturity, current architecture and technology, experience and needs.
2
→ Proposal
Following this, we present to our clients a proposal that best meets their needs, including methodologies, tech stack used, and an action plan to get to work.
Building Together as a Team
3
→ Kick-off
We establish agreements that will help us work together. We define our expectations and team dynamics. We also choose the communication channel we will use, and we present the roadmap to the entire team.
4
→ Discovery & Journey
We analyze each business in depth to understand it and to empathize with users. We gain insights that allow us to come up with solutions that increase the value proposition of a product or service.
5
→ DevOps, DesignOps & CloudOps
We design, develop, implement and evolve every product.
We rely on 6 principles to ensure quality when building and maintaining digital products and experiences.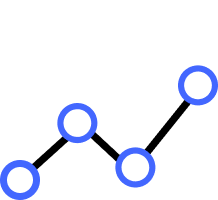 Project Control
We count on a dedicated team that manages budgets, time & deliverables, prioritization, risks & demos. We measure the fulfillment of business goals and development through KPIs.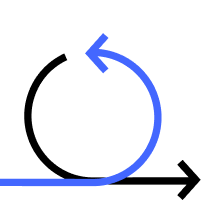 Reference Models
We rely on the standards and methodologies that work best within the industry: GitOps, GitFlow, Scrum, Kanban & Scaled Agile, Human-Centered Design & Design Thinking.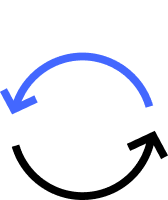 Automation
We bet on automation to increase process efficiency and effectiveness. We also include testing and Continuous Integration and Delivery.
Quality
We combine automated testing with manual testing. We apply different techniques to ensure quality: unit and integration testing, code review, static code analysis, and end-to-end-testing.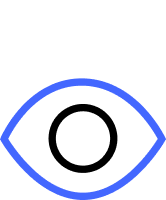 Observability
We monitor infrastructure, use and performance of products, alerts, and User Experience.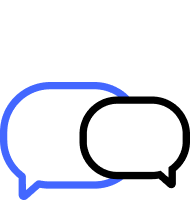 Team Communication
We keep you updated with ceremonies and Scrum artifacts, and we specify the communication channels we will use so that you can get in touch with our teams directly!
Container Hub
A digital product built to optimize container management at each port terminal.
Container Hub is a digital product that improves your relationship with your clients and stakeholders through the management of smart appointments, optimizing resources while minimizing congestion.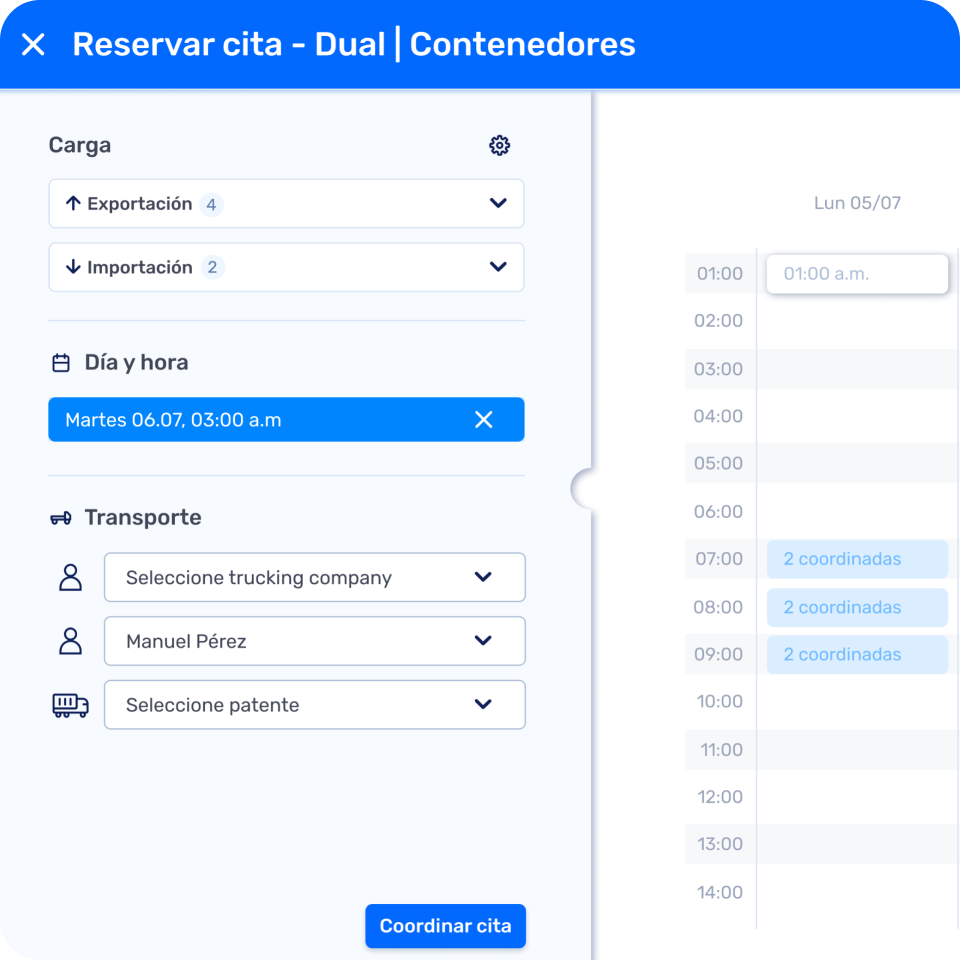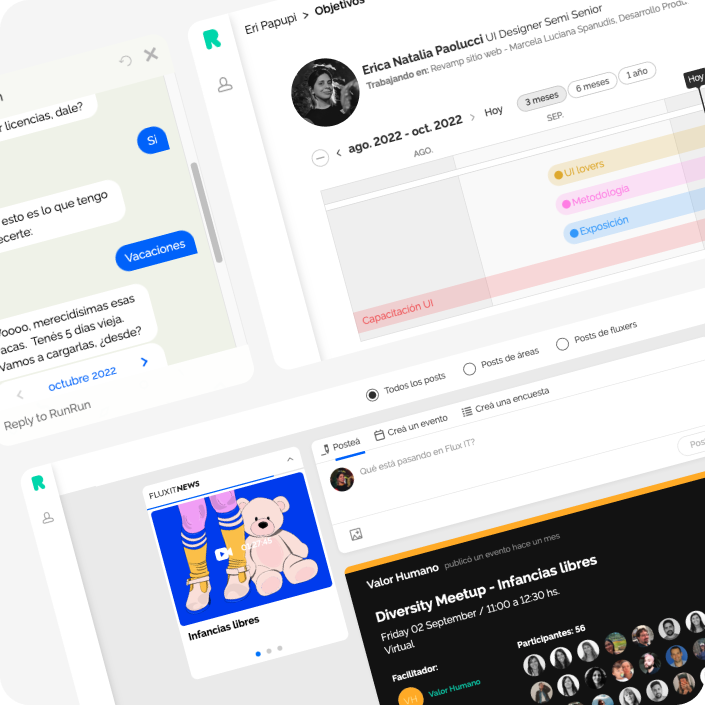 RunRun
A tool for organizational communication and integration that puts the focus on people, humanizing processes, improving cultural engagement and walking each talent through their professional development.
RunRun is a great ally when team players are scattered all around since it encourages fluxers to constantly communicate in a horizontal way, to track their goals' fulfillment and to review their performance.
Monance
A set of ready-to-deploy financial features with multiple integration possibilities designed to push yourself beyond your limits and to improve your clients' experience.
Inspired by the latest design and technology trends, Monance is ready to be quickly integrated with your systems, partners, clients and other financial products. You will not only get a flexible and customizable product, but you will also get the chance to add new features to meet different business needs.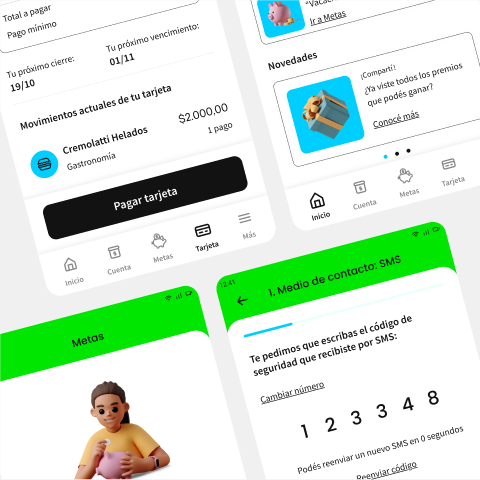 Team Up!
Always ready to tackle the business challenges that lie ahead.
"Innovation Lines is the space where we can explore and test in real projects the use cases that allow us to create valuable
products for the market."
"Our design practices, the technology we use, and our methodologies are constantly
evolving so as to propel our clients' digital transformation."