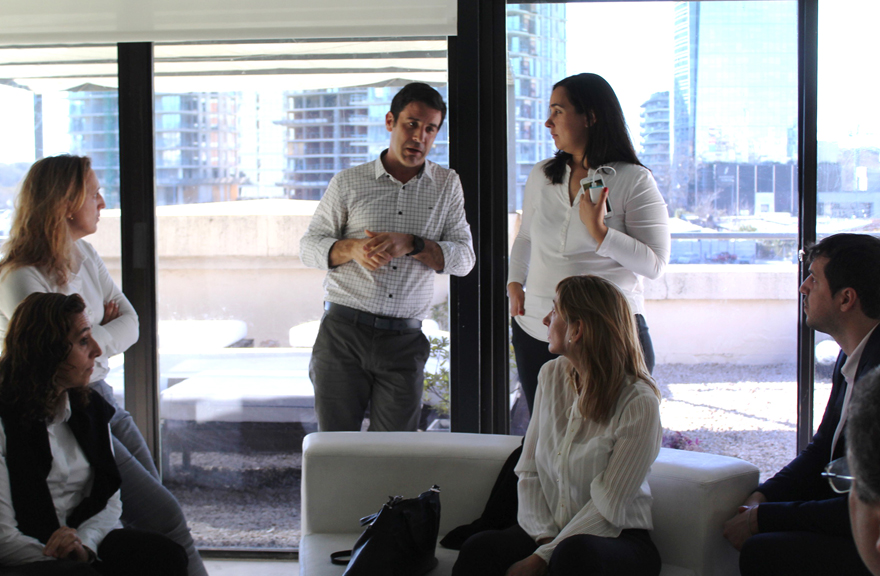 This meeting took place at the Flux IT premises in Buenos Aires and focused on the role of experience and technology design in the construction of solutions for the business.
Lucrecia Feller, (XD leader at Flux IT), moderated the lecture "Trends in digital channels", while Santiago Urrizola (director at Flux IT) and Tamara Bernath (Head of Commercial Intelligence at Red Link), presented the alliance between both companies, to generate solutions boosting financial industry.
Referrals from Banco Credicoop, Banco Piano, Banco Sáenz, BACS and Banco Nación took part of this meeting.