6 November, 2015
IT & Business: bimodal and omnichannel
Bringing together IT leaders and project managers from different industries, the "IT & Business Conference" organized by Flux IT was held on October 28-29.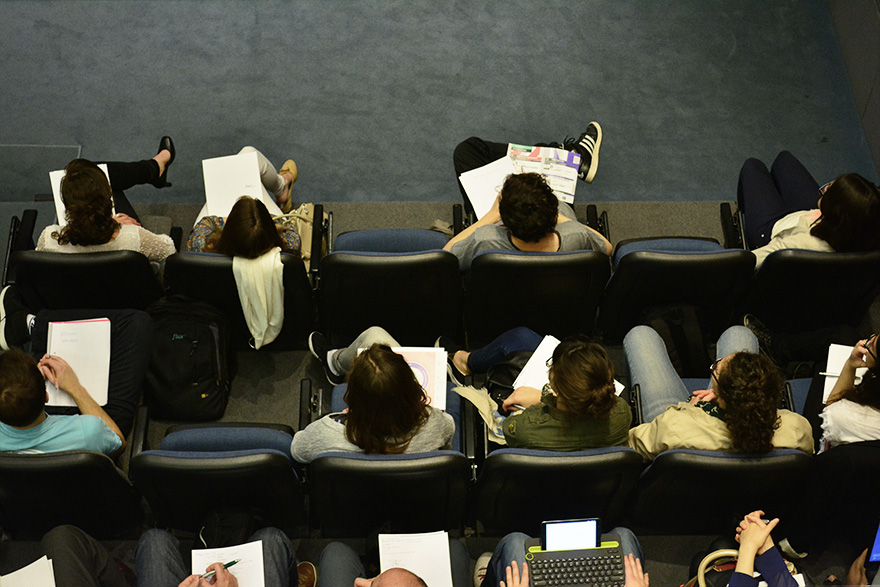 The Conference was centered on two main topics: Users and Bimodal tools and case studies.
During two days, Flux IT professionals and industry leaders such as Guillermo Tolosa from ICBC, Martín Zabaleta from Insitum, Diego Fernández Slezak from the UBA, and Juan Danculovic and Zacarías Monzón from OSDE shared their experiences on how the development of technology is empowered by the business, and vice versa.
On the first day of the Conference, sessions revolved around users, covering the latest UX trends in the development and design of users' experiences and business solutions.
The Conference opened with a presentation by Fernando Feller, UX manager at Flux IT, who described the evolution lived in the UX area, and highlighted the importance of "captivating" users with each project. Fernando explained how valuable the User Experience is at Flux it:
"The user experience can no longer be conceived of as something separate from the software development and architecture. At Flux IT, we believe that by finding out what users need, we will be able to choose the appropriate technology to improve the business. As long as we innovate, we are able to captivate users; and whenever we do this, it is, no doubt, because we're innovating. We can't conceive of them but together."

Fernando Feller, UX manager at Flux IT
Then, Martín Zabaleta, director at INSITUM —one of Latin America's most innovating companies—, talked about Design Thinking in Argentina, sharing examples of its application and the benefits it has to offer.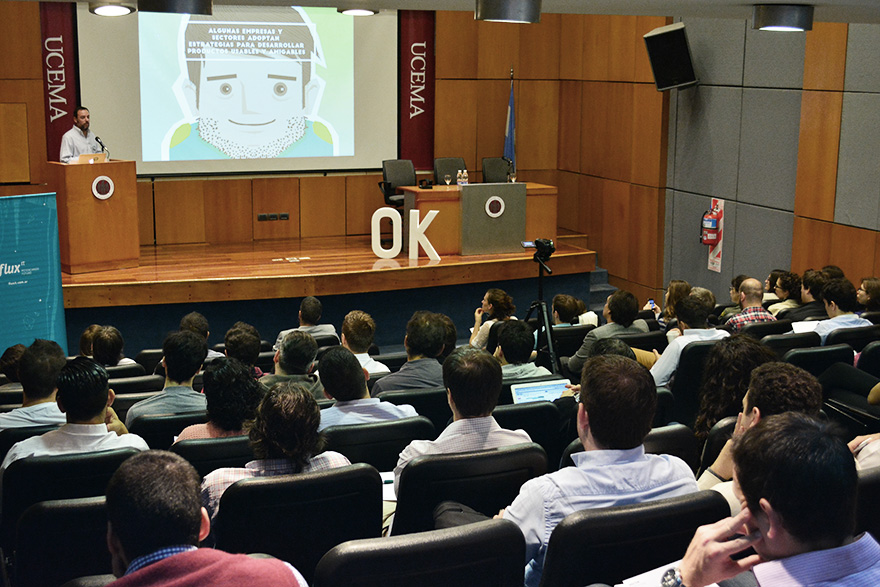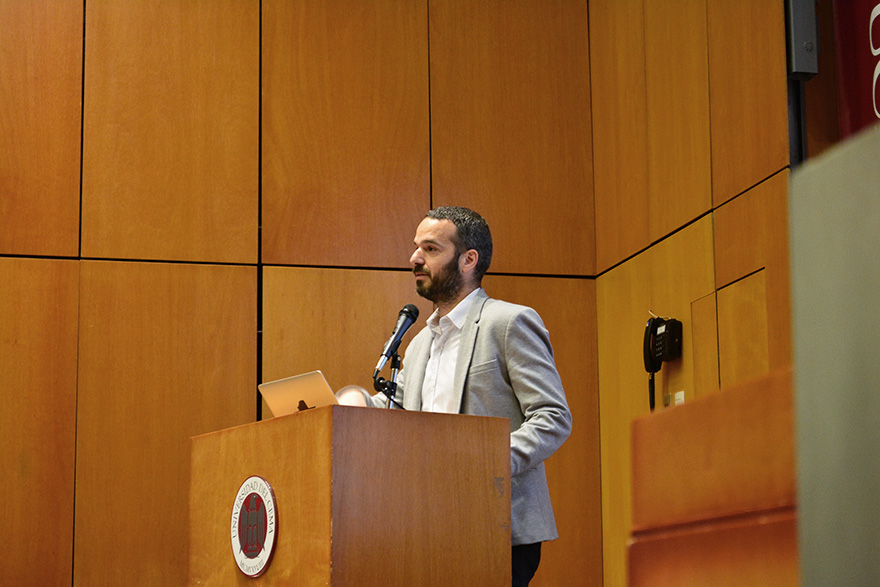 "We're no longer focusing on the future of our companies to devote ourselves to the future of our customers."

Martín Zabaleta, director at Insitum
Under the premise "the future is now", Lucrecia Feller, UX leader at Flux IT, explained how new technology trends and customer changes are getting further away from the companies' realities, which are being forced to develop new paradigms to surprise today's demanding clients. Lucrecia suggested using several Design Thinking techniques in order to close this gap, and focusing on the users' experiences as a way of becoming innovating companies.
To close the day, Diego Fernández Slezak, researcher of Computer Science at the UBA, presented different advances in Neuroscience, and discussed users' preferences and decisions in his "BitMind: Communication in the Big Data Era" talk. Diego explained how we interpret the messages we receive, and described some technology developments that enable us to anticipate human behavior.
During the second day of the Conference, the topic of discussion was Bimodal IT. This strategy enables decision makers to face the challenge of today's digital world integrating new technologies while holding onto the stability provided by their traditional tools.
To get started, Santiago Urrizola, director at Flux IT, reviewed the strategic role played by technology in the business decision-making process. Santiago highlighted the changes that are taking place in IT areas:
"Making products available for the Business areas is no longer enough. Today, users and customers have access to technology through many different channels. Our goal is to increase the connection among those products, so as to improve the users' experience and better satisfy their needs."

Santiago Urrizola, director at Flux IT
Then, Juan Danculovic and Zacarías Monzón from OSDE, guided by Santiago as moderator, shared their own experiences on how a large company can innovate while maintaining its market position and robustness.
"At Flux IT, we see how companies want to innovate, but cannot ignore their business core systems."

César Vargas, architect at Flux IT
Under this premise, César analyzed the key factors needed to work with the Bimodal strategy: to identify technology partners willing to walk the path with you; to manage the transition incrementally; and to choose leaders able to communicate an innovative and agile culture.
Finally, Guillermo Tolosa, CIO at Banco ICBC, shared his experience on implementing Design Thinking techniques, thus allowing IT teams to improve their services, focusing on the costumer experience.
We are really grateful to all participants and speakers for collaborating in order to make this high-quality event possible.
We are very happy to have held yet another event under our "Flux OK" series of conferences.