Clutch.co, the leading rating and reviews platform, has selected Flux IT among the best B2B B2B providers in Argentina once again. This time we are in the top 10 with a 4.9/5 score.
Clutch creates this ranking through a rigorous assessment methodology that takes several dynamic factors into account, such as brand reputation, social media presence, and, mainly, client feedback. Thus, in the words of the company's Senior Account Executive: "The companies included in this list are the best at what they do and the general results certainly prove that!"1
This recognition reinforces Flux IT's commitment to keep developing the digital strategy of our clients in the U.S., Latin America, and the rest of the world. It also encourages us to keep focusing on our relationship with current clients, delivering value not only through our service but also by bringing the know-how of our Technology, XD and Methodology departments to keep boosting their digital transformation.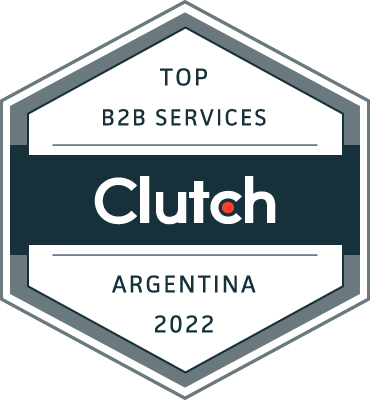 Clutch is an independent B2B market research platform located in Washington, DC. Its rigorous and unbiased work methodology turns it into a referent for companies all around the world when it comes to evaluating and choosing IT service providers to accomplish business goals.
Check out our profile on Clutch and read our clients' reviews.