The full team of fluxers met on December 7th to celebrate a new work cycle under the motto "10 reasons to celebrate," alluding to the first decade of the organization, a concept that motivated and guided the entire celebration.
Flux IT was born in 2008 as an idea: to combine high technical quality with a high human quality in the mentoring and pairing of teams with clients, offering a new look for the solution of technological problems.
"Ten years ago, we set out to be a company in which culture, quality and technological innovation were the pillars and differentiators of the brand. Today, a decade later, we are that company."

Santiago Urrizola, director and co-founder of Flux IT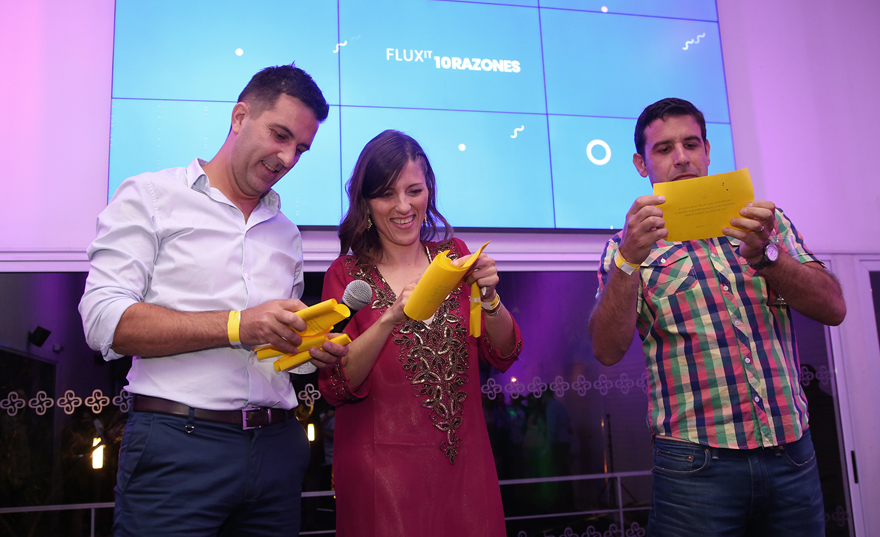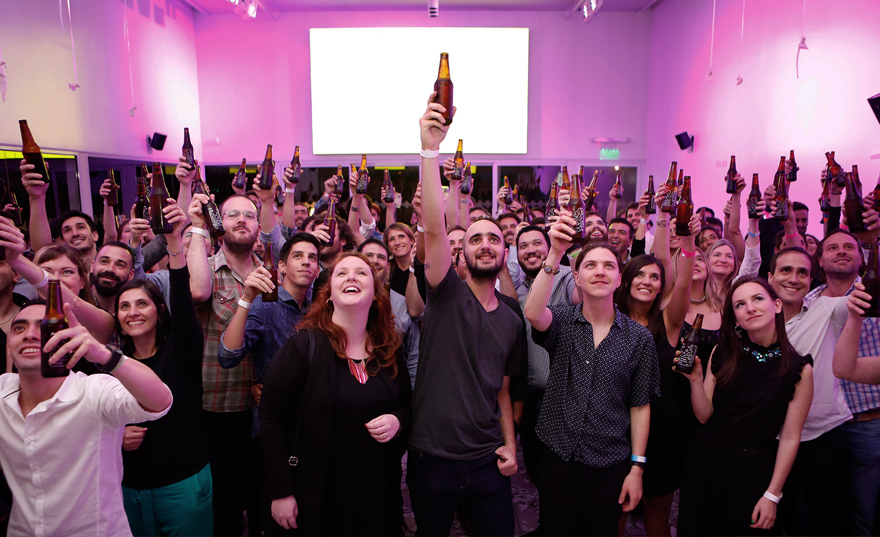 Currently, more than 120 fluxers work from the La Plata and Buenos Aires offices, side by side with organizations that choose to digitally transform the experience of their clients and their own people, forming part of projects in Latin America and the United States.
As a result, during 2018, eight new clients were added and more than 150 contracts were carried out in the Banking, Insurance, Health, Ports, Media, and Agro industries, among others, attaining a 60% increase in sales.
This growth was just one of the reasons to celebrate the first decade of the entire Flux IT team.

FQ: the special part of the event
As the center of the business strategy, culture could not be left out of the celebration. A team of fluxers created FQ (Flux IT Questions), a progressive web application that was launched internally one month before the event, and began to provide daily trivia questions to award who knows the most about Flux IT, adding points when answering questions related to the company.
The initiative sought to connect the fluxers with the history and current affairs of the brand in a playful format that also set out the technical skills of the team in charge.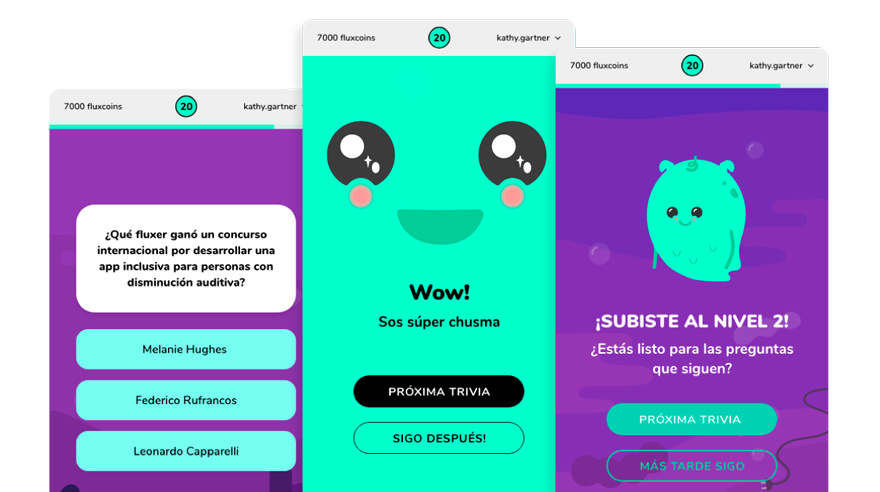 Year-end closing with clients
As usual, also in the month of December, Flux IT CABA hosted allies from large organizations such as Cardif, Naranja, Gire, Banco Credicoop, IMS and Prisma, who relied on Flux IT to continue the path of digital transformation. The meeting provided a relaxed atmosphere to say goodbye to a year with many projects and challenges, hosted by Alfonsina Chesini (CEO), Santiago Urrizola (director) and Martín Saporiti (Manager of the Services department).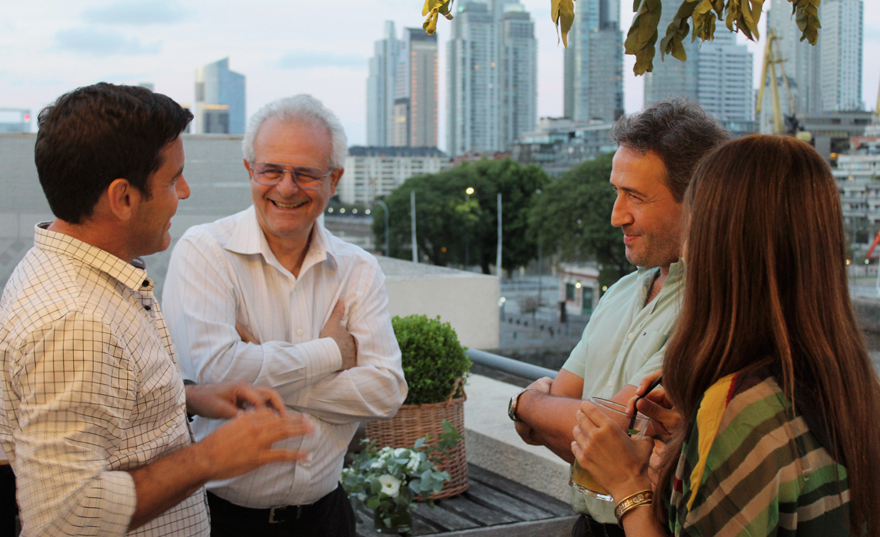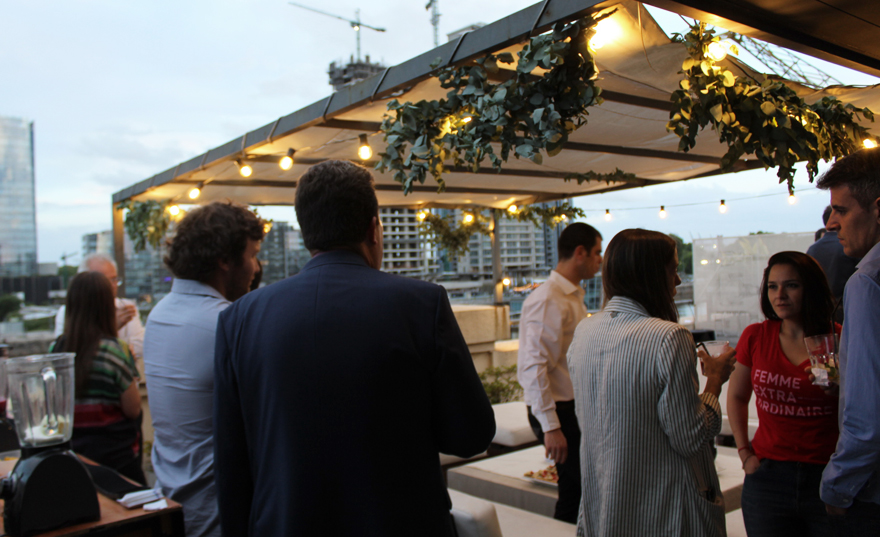 "Technology plays a fundamental role in this era of transformation for organizations; and like any change, it generates fears and uncertainty. Navigating it with allies that stand by and complement us makes the difference. This is what we at Flux IT understood 10 years ago, and we are ready to continue working with our customers."

Alfonsina Chesini, CEO and co-founder of Flux IT